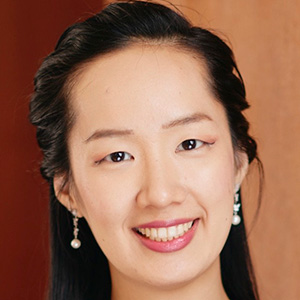 MUCHEN HSIEH
violin
MuChen (Jessica) Hsieh, from Taiwan, joined the Houston Symphony as Principal Second Violin in 2017. Prior to her appointment in Houston, she worked with conductors including Thomas Adès, Charles Dutoit, Larry Rachleff, David Robertson, Joshua Weilerstein, and Hugh Wolff. She studied with Kathleen Winkler at the Shepherd School of Music at Rice University, and Malcolm Lowe and Masuko Ushioda at the New England Conservatory.
Hsieh regularly performs recitals, chamber music concerts, and in orchestras in the United States and Taiwan. Her festival performances include New York String Orchestra, Sarasota Festival Orchestra, and Music Academy of the West Festival Orchestra. Hsieh has served as concertmaster of the Shepherd School Symphony Orchestra on numerous occasions, including for the orchestra's 2016 tour to Carnegie Hall. She has also performed with the New York Philharmonic as a Zarin Mehta Global Academy Fellow.
An avid chamber musician, she has collaborated with James Dunham, Jon Kimura Parker, Kathleen Winkler, and Larry Wheeler. When Hsieh is home in Taiwan, she enjoys organizing chamber music concerts with friends. She also has a passion for coaching and leading local orchestra concerts during the summer in Taiwan with the concertmaster of the National Taiwan Symphony Orchestra, Ray-Chou Chang.
Aside from playing violin, Hsieh enjoys cooking and baking with friends, jogging, or dreaming about getting a dog.