ABOUT US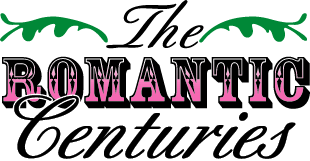 CONTEXT'S 28th Season features THE ROMANTIC CENTURIES, a special series of concerts of some of our very favorite music. Six unique Sunday-afternoon programs will present some of the world's most personal, exciting, and extravagantly expressive musical works.
You'll hear celebrated masterpieces from members of the original 'Romantic Generation'—such as Mendelssohn, Schumann, Brahms, and Schubert—performed on our magical world-class instruments from the composers' times. And you'll discover ravishing selections by later Romantics—like Granados, Harris, Smyth, and Dohnányi—that will captivate you with their beauty, drama, and emotion.
You might not recognize all the names, but be assured that every piece on each program is immediately engaging, and guaranteed to raise your spirits and fire your soul.
For 28 years, Music in Context has had an uncommon mission:
⦿ Find the most imaginative and commanding chamber music from a wide spectrum of styles, by beloved canonical composers and by lesser-known geniuses;
⦿ Put them in the hands of masterful and communicative musicians, performing on the most beautiful and authentic instruments for each era;
⦿ And present them on Sunday afternoons, in an intimate hall of superior acoustics, where you'll feel comfortable and be close to the music!
CONTEXT is a one-of-a-kind ensemble devoted to the presentation of music from a wide range of styles and eras. Stylistically enlightened performances, historically appropriate instruments, and innovative programming combine to place compositions in their musical context.
JOIN our email list to stay up-to-date.

Find out more about the pianos by clicking on their photo.
Musicians
2023–24 include