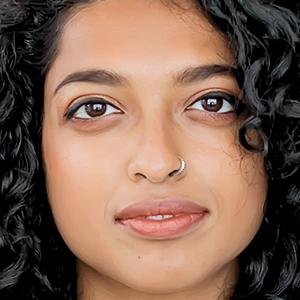 CHELSEA DE SOUZA
piano
Known for her dynamic artistry and thought-provoking recital programming, Indian pianist Chelsea de Souza is a Steinway Young Artist equally at home in the worlds of traditional and new music. She has appeared in concert as a soloist and chamber musician across the US, Belgium, France, Germany and India, and performed live on NBC TV and Kansas Public Radio. 2020–21 season highlights include the world premiere of "My Journey to America" by Afghan refugee and composer Milad Yousufi with the River Oaks Chamber Orchestra, a commissioning Project Grant from New Music USA, performances for the Museum of Fine Arts and Buffalo Bayou Park in Houston, and a Young Artist residency at La Jolla Music Society's SummerFest in San Diego, California. 
Growing up in Mumbai, India, Chelsea's musical roots were grounded in a blend of western classical and popular styles. Now she strives to explore issues of identity and culture in her performances through her versatile, genre-defying artistry. She was part of Oberlin's Performance and Improvisation Series exploring jazz and world music for two years, including a Young Artist Residency with the Detroit String and Wind Society and performances at Cleveland Orchestra's Severance Hall. She is currently on tour with Dr. Jolie Rocke with their one singer-one pianist production of "Singing Herstory", which pays homage to fourteen female African-American vocalists who were pioneers of their time.
Chelsea has won four All-India piano competitions, the IIYM International Piano Competition, the Oberlin Concerto Competition, the Global Scholar-Education World Young Achievers Award in Music and Arts, and second prizes at the 2020 Young Texas Artists and the 2019 Cranbrook Music Guild Emerging Artist competitions. She holds Bachelor's degrees in Politics and in Piano Performance and Vocal Accompanying from Oberlin College and Conservatory, where she studied with Peter Takacs, and a Master's degree from the Peabody Institute of Music with Boris Slutsky. She is now pursuing her doctorate at the Shepherd School of Rice University with Jon Kimura Parker, and is a Young Artist Fellow with the DACAMERA Chamber Music and Jazz Series in Houston. In her spare time, Chelsea loves exploring cultures through experimenting in the kitchen, just as she does at the piano.
MUSICIANS
2021–22
(links)